Austin Street Center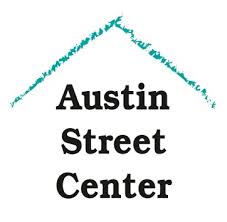 Austin Street Centre for the Homeless is a residential, pastoral care program offering help and hope to 350+ men, women and children each day. The Centre provides a Christian caring community by providing a safe, clean, comfortable environment for those wishing to get off the streets and needing help in returning to the larger community. Persons staying at the Centre are provided with their basic needs such as; food, showers, clothing, personal items and over-the-counter medications. One hundred and twenty different churches, schools, and service organizations provide food. In addition to the core services, Austin Street provides medical and psychiatric clinics.
Each third Sunday of the month, Westminster makes and delivers 250-600 individually wrapped sandwiches to the Austin Street Centre to feed street people in Dallas. Sunday School classes, the Choir, Committees, the Preschool, Youth, Vacation Bible School children and other groups take the lead each month.
Once every other month, Westminster cooks and provides a hot meal and other food items to the 400 or more nightly residents at Austin Street Centre. This effort is supported by hundreds of people, including church members, preschool children and their families, neighbors in the community and interested volunteers.
Westminster provides direct financial support, clothes, glasses, personal toiletries, sandwiches, and volunteer hours to Austin Street Centre.
The Bridge
The Bridge is a multi-purpose facility dedicated to serving homeless individuals, with the primary focus being the chronically homeless. The budget is uniquely funded through public funds and private donations. Services at The Bridge are managed through a private, non-profit organization, Metro Dallas Homeless Alliance. The Emergency Care and Housing Program acts as a drop-in shelter for people experiencing long-term homelessness. The Transitional Care and Housing Program provides shelter for people who may be exiting hospitals, needing supportive services, or seeking employment.
When The Bridge opened in May, 2008, The Stewpot became the partner agency for meal services at The Bridge. The dining room at The Bridge is called the Second Chance Café. The Stewpot is currently serving three meals a day, seven days a week to more than 700 people per meal in the Second Chance Café - with the assistance of over 1300 volunteers a month. Volunteers dish up a delicious, nutritious meal prepared by the Second Chance Café kitchen staff served cafeteria style. Volunteers also pour beverages for the guests once they are seated.
Westminster is committed to provide 8 volunteers to serve breakfast at the Second Chance Café the first Saturday of each month.
Mission Trip

Bright Futures
Bright Futures is a Westminster Presbyterian Church mission that ministers to young adults' individual needs after graduation from high school and leaving the Presbyterian Children's agency residence.
Working with Presbyterian Children's Homes and Services, our congregation offers friendship and a support system for kids in our area, because many have no nurturing family support. Our efforts include care packages to let college kids know somebody is thinking about them, high school graduation celebrations, Christmas gifts, short-term loans, financial and life skills counseling, and responses to other needs and concerns.