Westminster Community Dog Park Weekend – October 29 and October 30
Without noticing, we step around each other, uncertain how to connect. Yet fundamental human connections keep us steady in the world. At Westminster, we are committed to helping our neighbors build bridges of connection through the Westminster Community Dog Park.
The weekend of Saturday, October 29 and Sunday, October 30 will be Westminster Community Dog Park Weekend. Saturday, Oct. 29 will be a "Celebration of Community at the Westminster Community Dog Park" from 10 am to 12 noon. Westminster members are invited to attend and help in offering coffee, juice, pastries, breakfast tacos and welcomes to our neighbors. Nicole will be blessing the animals from 10:30 to 11:30.
On Sunday, October 30, our Dog Park neighbors will be invited to attend our 11 am worship service and will be recognized. Many of you know Ann Rosenzweig, a resident of Devonshire and a leader of the Dog Park and the community. Ann will be giving the Minute for Mission during our worship service on the importance of community.
Please plan on being part of the Dog Park activities by attending and showing hospitality to our neighbors and friends.
Canines & Coffee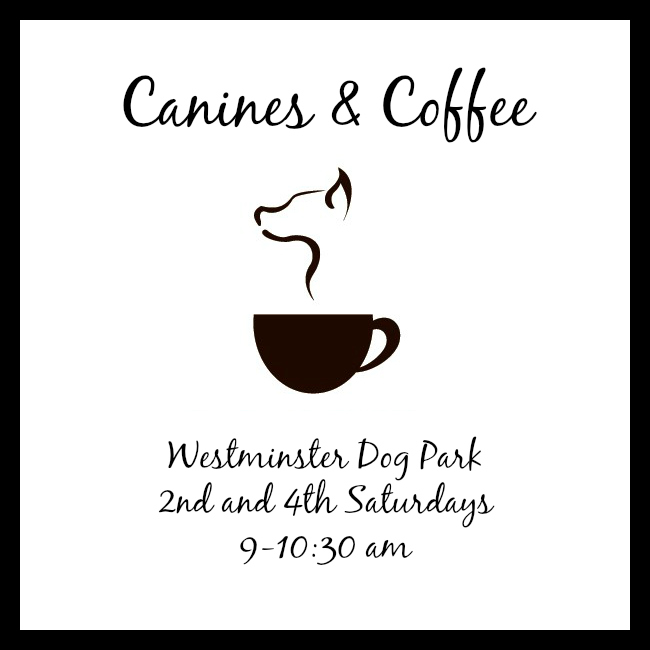 Westminster Community Dog Park
The Westminster Dog Park is a collaborative effort between WPC and dog owners in the Devonshire neighborhood. Through generous donations of time, talent, and money, the dog park has become a friendly destination for the four-legged members of our community (as well as their two-legged chauffeurs).
Among the amenities for you and your pet are:
*Dog spa
*Shaded areas and chairs for relaxation
*Dog run
*Community events and a blessing of the animals are held throughout the year.
Hours:
Monday – Friday
before 8:30 a.m. and after 2:30 p.m.
(closed during the school day)
Saturday – Sunday
Sunrise to Sunset
To Donate to the Dog Park Click Paypal Link below: