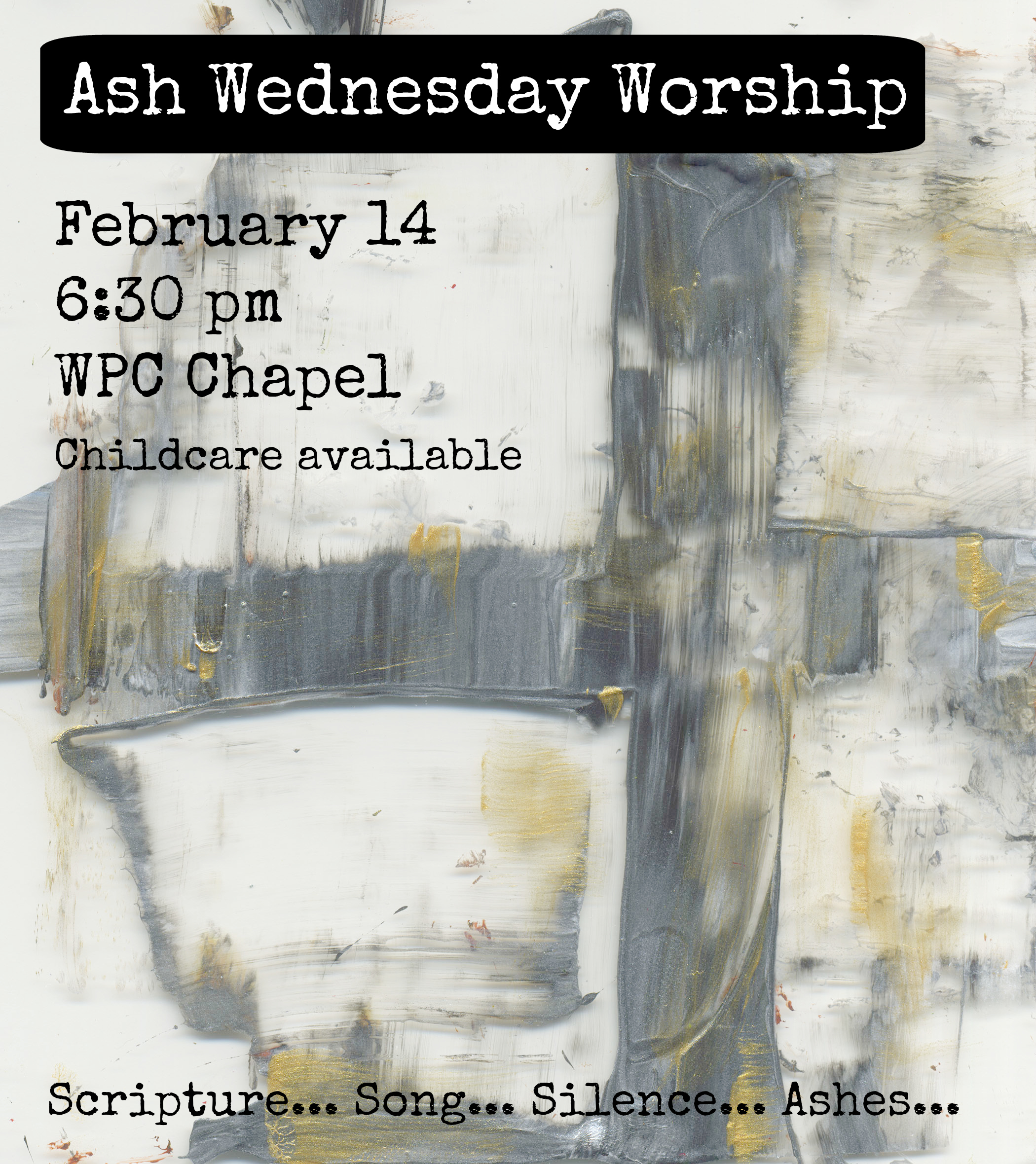 What Are You Up To?
Sundays in Lent
February 18 – March 25
11:00 am
WPC Sanctuary
If any want to become my followers, let them deny themselves and take up their cross and follow me.
- Mark 8:31-38
Lent is often known as the season of giving something up in order to make room for spiritual pursuits. Rather than just "giving up" in Lent, scripture asks us to consider what that Jesus is "up to" (and we should be up to, too). What are we up to that call us to be our best selves, both individually and as the church?
February 18
Text: Mark 8:31-38
Title: Take Up
February 25
Text: Matthew 6:1-6, 16-21
Title: Store Up
March 4
Text: John 2:13-22
Title: Raise Up
March 11
Text: John 3:14-21
Title: Light Up
March 18
Text: John 12:20-33
Title: Lift Up
March 25 (Palm Sunday)
Text: John 12:12-16
Title: Sit Up
Come Worship with Us
We worship every Sunday at 11:00 a.m. Services are warm and family-friendly, traditional in style but casual in feel.
Whether it is your first time setting foot inside a church, or you are a seasoned Presbyterian, our experience of worship will be richer with you there. Please join us next week!
Sunday Schedule
9:00 am Children's Choir (August - May)
9:45 am Sunday School (all ages)
11:00 am Worship
12:00 pm After Church Fellowship
Children in Worship
Children are an important part of WPC and families are encouraged to bring children to worship. Worship bags are provided to keep young hands busy. Services include a special time for children, after which Kindergarten and younger may return to a classroom for playtime until worship has concluded.
While even our littlest ones are welcome in worship, childcare for infants - age 2 is offered from 9:30 am - 12:00 pm every Sunday.
Special Services
We have a number of special worship services (Ash Wednesday, Maundy Thursday, Christmas Eve, etc.), throughout the year. Childcare is always available. Check our newsletter for times and more information.